trend Anwaltsranking 2022: fwp once again achieves top rankings, Markus Fellner once again number 1 in banking law
04/29/2022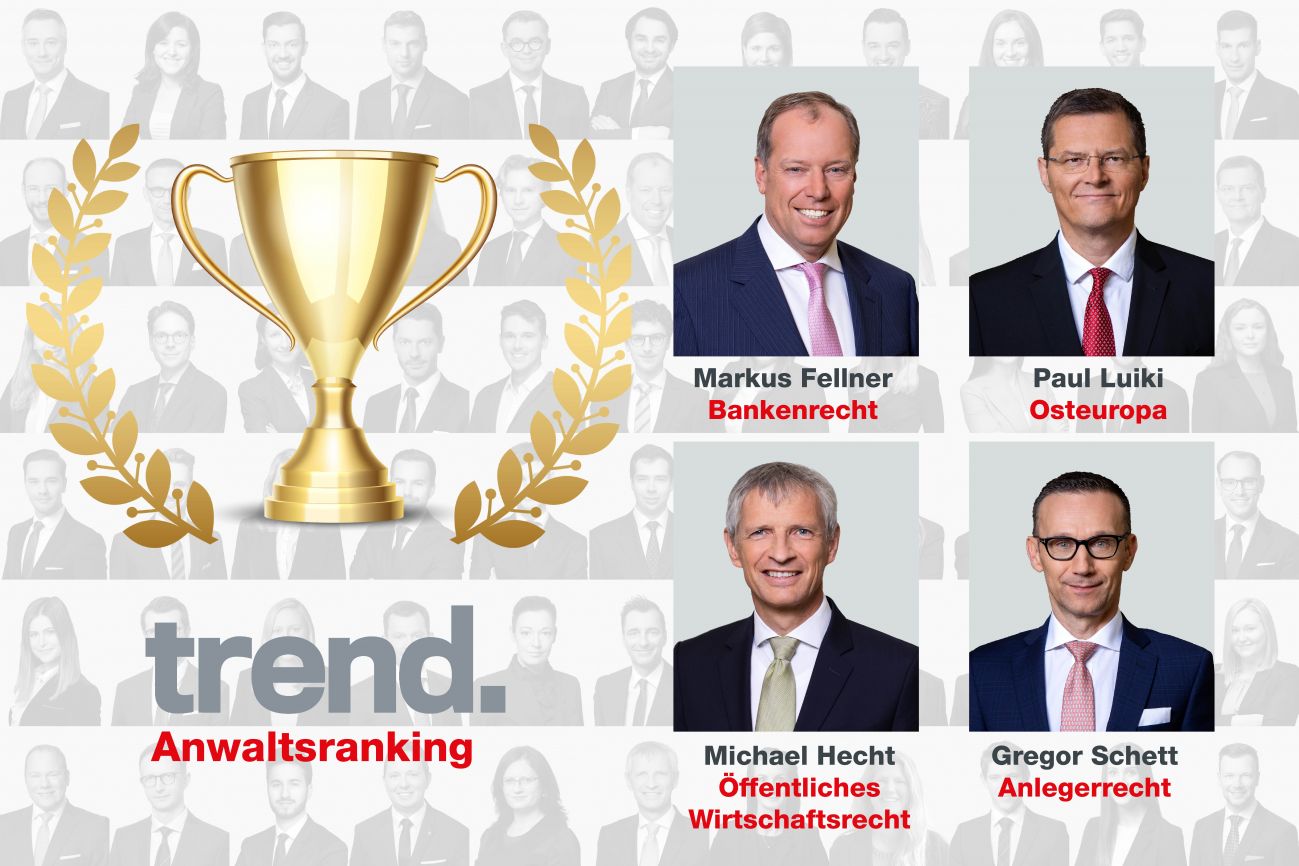 fwp again in the TOP 10 of the country's largest law firms. Markus Fellner ranked first in banking law for the second time in a row. Top rankings also for Michael Hecht, Paul Luiki and Gregor Schett.
Once again this year, trend relies on insider knowledge. Lawyers vote for lawyers and more than 100 law firms from all over Austria, selected by the trend editorial team, nominate the best in each case from their midst. We would like to take this opportunity to thank our colleagues for the trust they have placed in our expertise. We congratulate our fwp partners on these top rankings and thank the entire fwp.TEAM for their commitment, which makes such rankings possible.
About the result:
Not only is fwp once again among the TOP 10 largest law firms in the country, but also, as in the previous year, is listed in this year's ranking with a total of four partners: Markus Fellner achieved 1st place for the 5th time in a row in his parade discipline of banking law and was ranked among the top 10 lawyers in the country in the areas of banking law and financing, corporate / M&A and capital markets law. Paul Luiki improved by one place compared to last year in the area of Eastern Europe and ranked 2nd. Likewise, Michael Hecht improved by one place each compared to last year's ranking with 5th place in the category of Public Commercial Law and Gregor Schett with 3rd place in Investor Law. They are all among the best in their field - our heartfelt congratulations!
"I am very happy about this top rating" emphasizes Markus Fellner and thanks his colleagues, who nominated him for the best lawyer in banking law in Austria for the second time in this year's ranking, for their trust in his expertise. "Furthermore, I congratulate my law firm partners on their top rankings and thank them and, of course, my entire fwp.TEAM for their joint efforts, incredible commitment and know-how. These great awards are a confirmation of our daily work to provide comprehensive advisory services to our clients."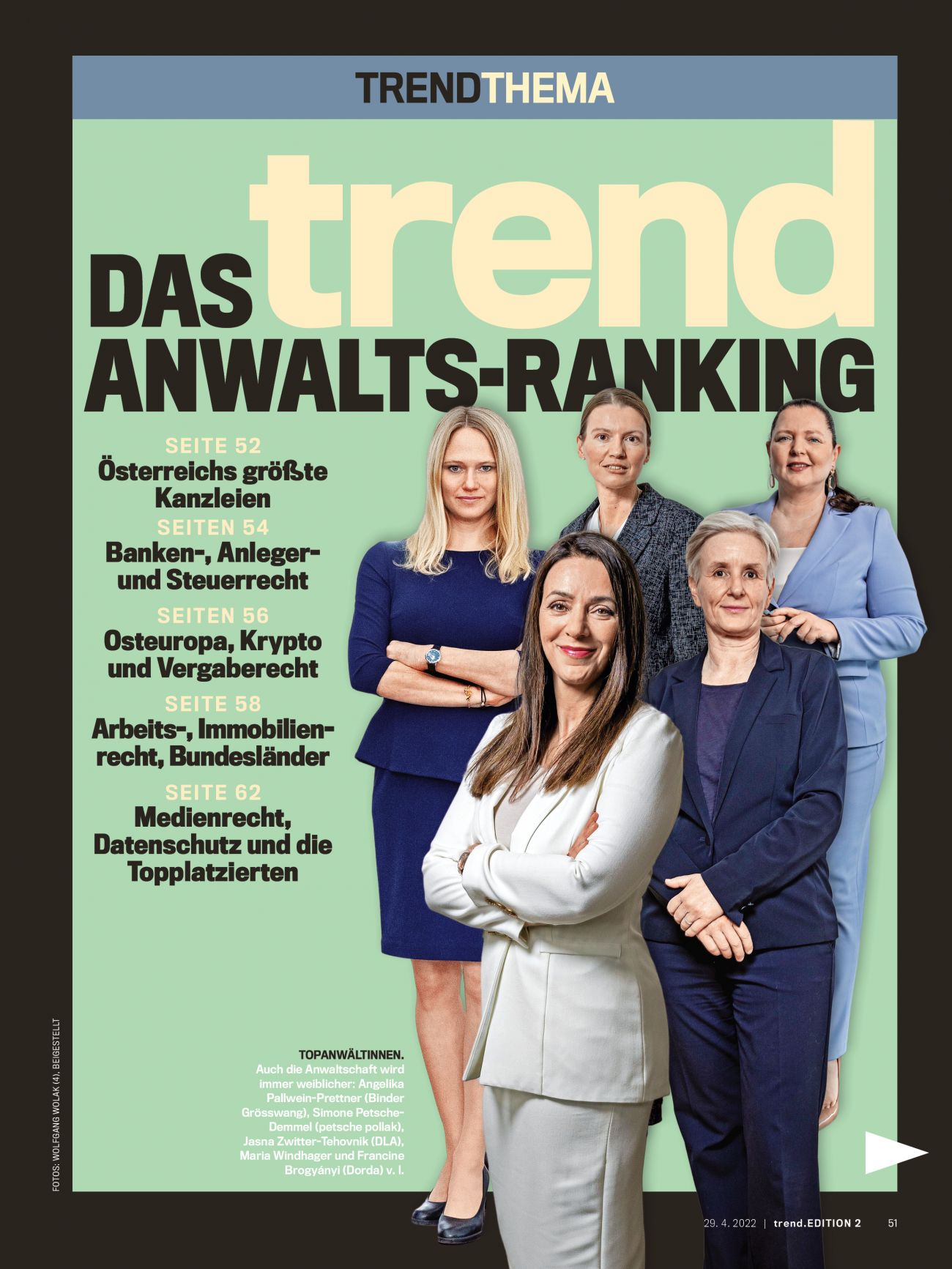 trend An­walts­ran­king 2022: fwp er­reicht er­neut Spit­zen­plat­zie­run­gen
To the ranking