JUVE Handbook Austria 2021/22: fwp listed once again among the top 10 of Austria's most lucrative law firms and leading numerous rankings
09/20/2021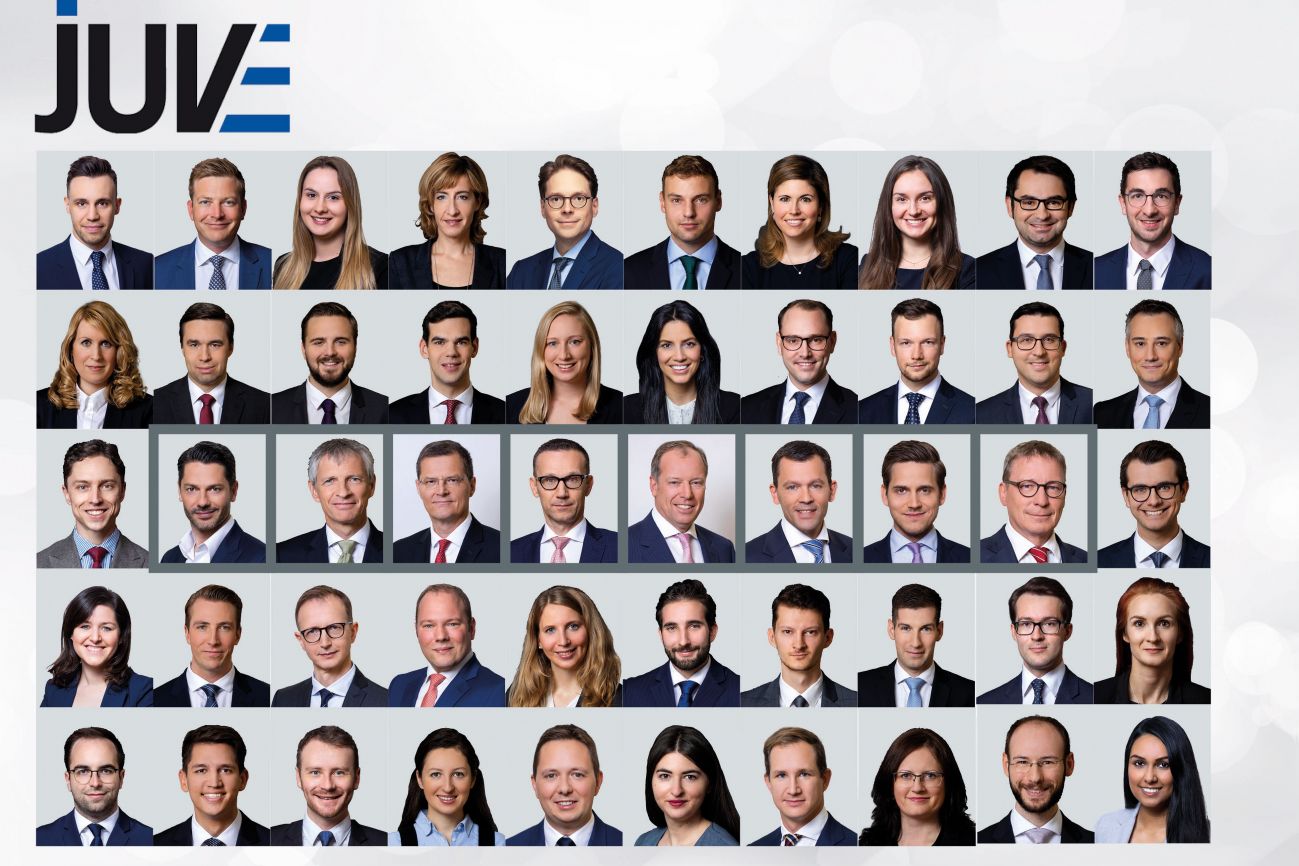 In the Handbook Austria 2021/2022, the current issue of the high-profile magazine for business lawyers in Austria (JUVE Magazin für Wirtschaftsjuristen in Österreich), fwp features once again as one of Austria's most lucrative law firms, repeatedly achieving top scores in the current Company law/M&A ranking. In this special issue, JUVE also provides a summary of all rankings and analyses made with respect to all areas of law over the past 12 months, with fwp in leading positions in banking and finance/capital market law, real estate and construction law as well as antitrust law.
fwp partners Markus Fellner, Lukas Flener, Michael Hecht, Paul Luiki and Gregor Schett are mentioned as leading names.
We warmly congratulate the fwp partners and the entire fwp.TEAM.
Corporate law/M&A
"Their M&A and company law practice is among the top go-to places in reorganisation-related and conflictual matters. Such renown is mainly due to the firm's experienced name partner Dr. Markus Fellner", JUVE cites the renewed top ranking, repeating the appreciating description given by a client: "You don't want to have him at the opponent's side in negotiations". The practice's outstanding cases mentioned by the renowned magazine include reorganisation cases like Steinhoff Europe and transactions in the banking industry, such as, for instance, advising SORAVIA on the acquisition of Immo-Contract from Volksbanken Group, and UniCredit Leasing on the sale of the vehicle fleet management. JUVE emphasises transactions and providing advice on structurings in difficult situations as particular strengths of the law firm.
Apart from Markus Fellner ("don't know a better negotiator than him", as described by a client), Lukas Flener and Paul Luiki are often recommended as legal experts.
Banking and finance/capital market law
"In its specialty, the securing of financings in times of crisis, the practice experienced a real boost due to corona. Many of their banking clients turned to fwp's banking and finance lawyers in the context of the Cofag financings", JUVE mentions in its assessment. According to JUVE, fwp's strengths include financial sector refinancings and banking processes.
Markus Fellner and Gregor Schett are praised beyond measure and often recommended by clients. Descriptions of Markus Fellner provided by clients include "one of the best business lawyers in Austria'" "I don't know a better negotiator than him. His legal knowledge is impressive, too"; "quick and sound support in loan agreement law". One competitor calls him "a central player when it comes to supervisory law". Clients consider Gregor Schett "a top advisor, very focused"; "our advisor on banking contract law and litigation, for years. Always delivers high-quality results and has a service-oriented approach".
Real estate and construction law

"With its real estate and construction law team, the law firm covers all issues arising in the context of real properties. Due to its outstanding strength in public law matters, it has been involved in numerous urban development projects and private projects right from the start", JUVE emphasises.
Michael Hecht is recommended as an advisor in this area particularly often.
Antitrust law
"In practice, antitrust work is very much connected to the reorganisation-related M&A work and advisory services in the finance industry for which the law firm as a whole stands. This close connection can be seen in the double function of the most visible antitrust partner, Lukas Flener, who also advises on M&A transactions", writes JUVE and in this context also mentions the strong role resulting from this in practice due to merger control and antitrust matters in the financial sales industry.
Lukas Flener is often recommended as an antitrust law expert by clients.