fwp is basking in gold - our law firm is the GOLDEN BEST RECRUITER
12/01/2022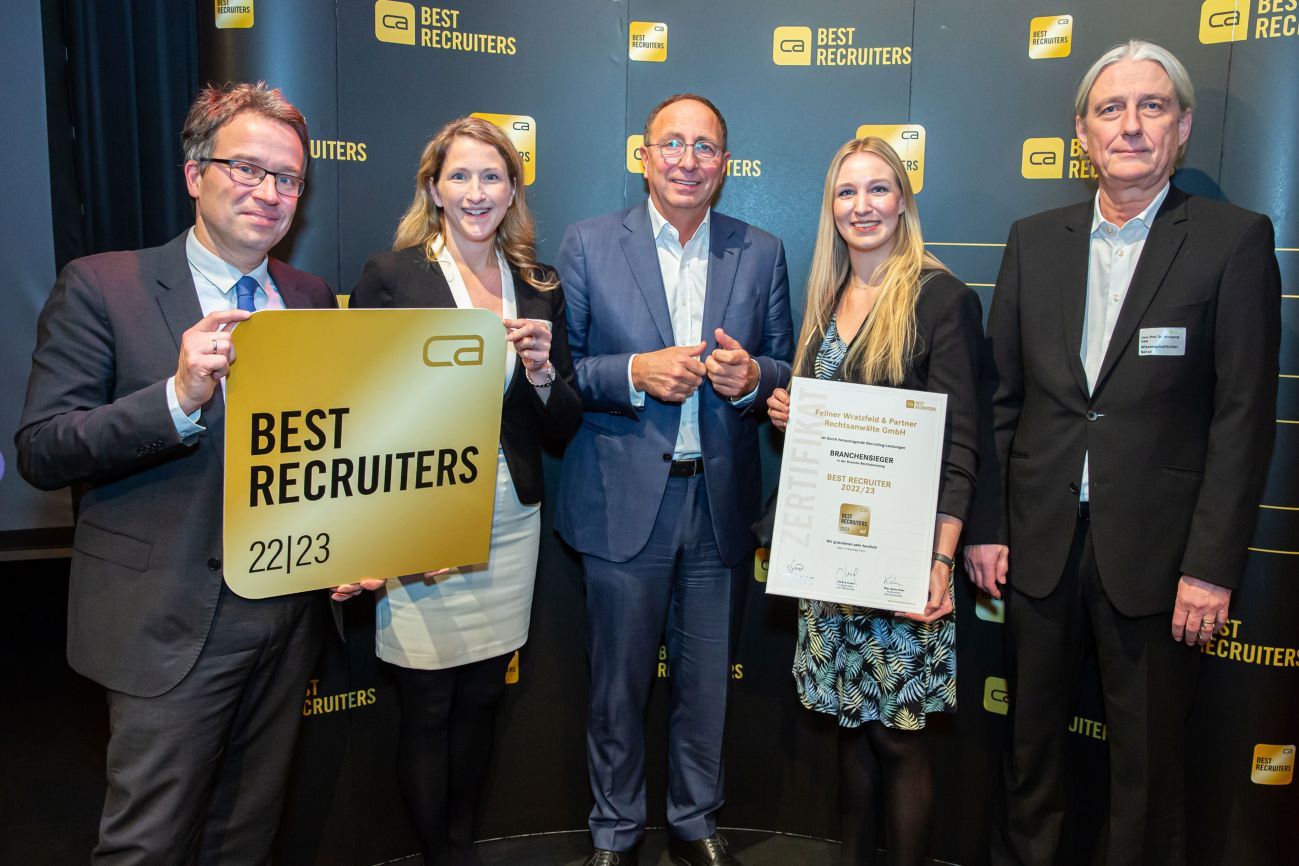 Vienna, 1 December 2022. Fellner Wratzfeld & Partner (fwp) shines with excellent recruiting performances in the biggest recruiting study in the German-speaking countries. fwp has achieved a historic result with a sector win within the legal industry, an 8th place in the overall ranking of Austrian firms and a place among the TOP 20 employers in the entire DACH region.
Once a year the BEST RECRUITERS study looks at the recruiting measures of over 1,200 employers in Austria, Germany and Switzerland with the highest turnover and number of employees. The study focuses on online recruiting presence, online job advertisements and the way they deal with potential new employees. Following very good results in the previous studies fwp has once again achieved remarkable positions in both the overall and the industry rankings.
"We are very proud and incredibly pleased with these excellent awards. We constantly strive to make our high-quality standards in the application process tangible for candidates. The past few years have shown how important continued development in the area of recruiting is. Quick reactions to job applications coupled with authentic communication are key. The results are a testament to our great endeavours to offer the best recruiting experience and encourage us to continue optimising processes to guarantee the best communication with potential employees in the future", says Astrid Reitbauer, Head of People and Culture at fwp, who was pleased to accept the Gold Seal during yesterday's awards ceremony.