fwp advises Wienerberger on the takeover of Tondach Gleinstätten
09/30/2014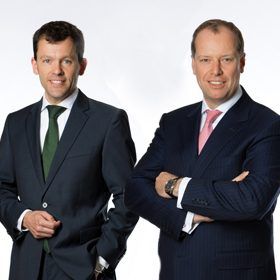 Vienna, 30 September 2014. Fellner Wratzfeld & Partner Rechtsanwälte GmbH (fwp) advises Wienerberger on the complete takeover process concerning Tondach group.
Tondach group has now become a full-fledged member of Wienerberger group. fwp was responsible for providing legal advice on the takeover of Tondach group by Wienerberger and the related complex refinancing which involved several jurisdictions. The closing on 18 September 2014 marked the completion of the refinancing process.
One important characteristic of this transaction was the close link between financing and corporate law aspects.
"This transaction was very interesting for fwp, since we had to reconcile the interests of banks from several jurisdictions and reach an agreement for Wienerberger AG. A challenge that we managed to meet very successfully," fwp partner Markus Fellner is pleased to report.
fwp's team of advisors was led by partners Markus Fellner (Banking & Finance, Restructuring) and Florian Kranebitter (Corporate, Restructuring).
About Tondach Gleinstätten
Tondach Gleinstätten AG is a leading producer of clay roofing tiles including accessory components that operates in Central and Eastern Europe. The company expanded to Central and Eastern Europe as early as in 1992 and now has 15 locations in 8 countries. In fiscal 2013, the group reported sales revenues of some EUR 153,6 million.
About Wienerberger AG
With a total of 212 plants in 30 countries, Wienerberger AG, which was founded in 1819, is the world's largest producer of bricks, the no. 1 in clay roof tiles in Europe and market leader in concrete pavers in CEE and in pipe systems in Europe. In 2013, the company's nearly 13,800 employees generated sales revenues of more than EUR 2,662.9 million.