23/kunstakt: fwp promotes young art and diversity
11/25/2022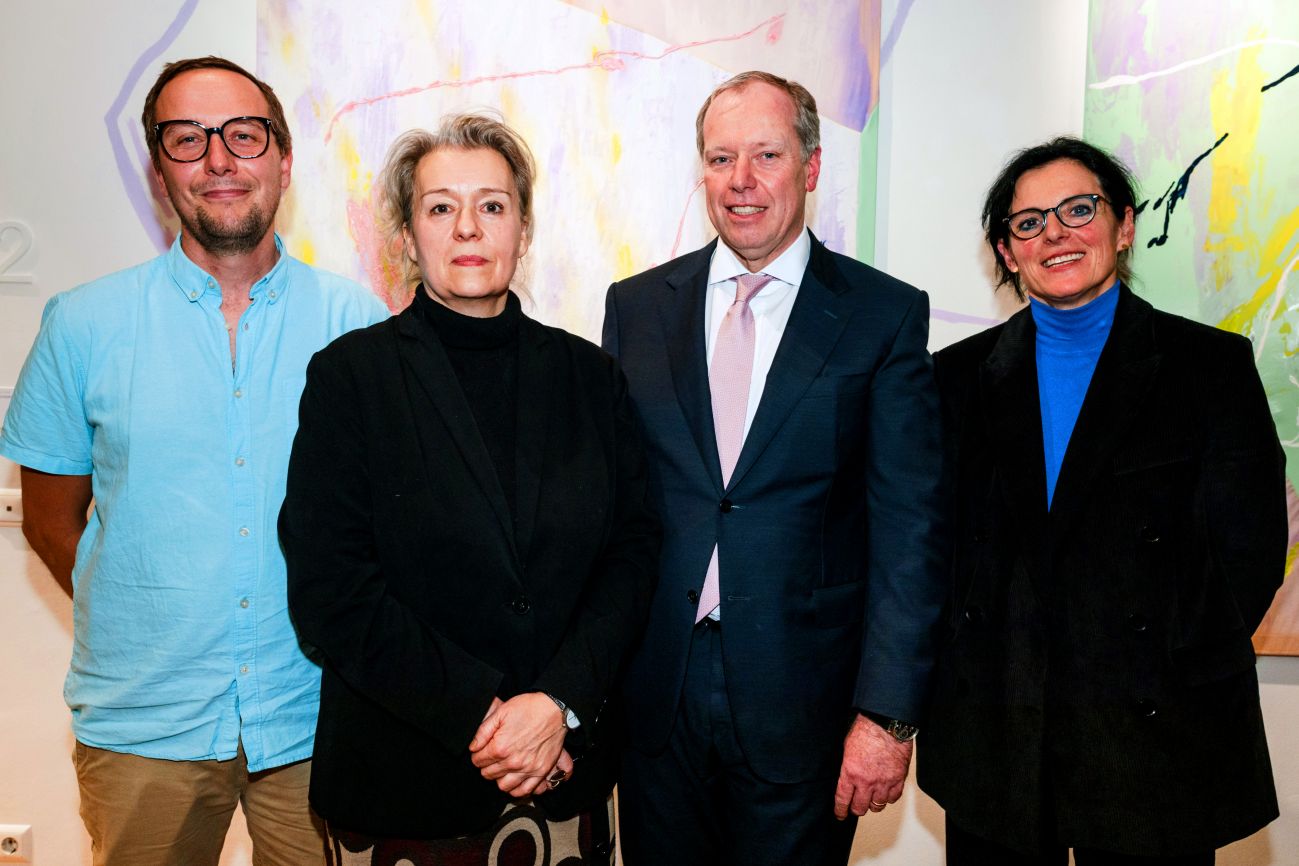 Vienna, 25 November 2022. Sometimes, life is not easy for newcomers to the art scene. That is why it is so important to discover and promote young talents. Through the "kunstakt" art project, which has grown into an established tradition, Fellner Wratzfeld & Partner (fwp) offers up and-coming artists a platform to exhibit and sell their works.
fwp has been giving special space and significance to art for many years. "It is very important to us as a firm to socially dedicate ourselves to this special form of support for the arts and education as part of our sustainability commitment" says fwp partner Markus Fellner, himself an art enthusiast who regularly acquires works by the young artists.
The "kunstakt", an art project by fwp and the Academy of Fine Arts Vienna, has been presenting and supporting students of the Academy for 18 years now. fwp is a best-practice model here as the students are paid a fee and their work is adequately acknowledged. The opening of the annual exhibition, which plays host to exclusively invited personalities from the world of arts, law and business in fwp's offices, is a known highlight.
Fellner Wratzfeld & Partner's commitment to supporting young art and culture is also appreciated by the guests who attend the event ever year: "In addition to the opportunity to experience and buy young art the kunstakt also offers the chance to discover new perspectives and ideas that are indispensable for innovative and self-determined developments in society. I look forward to this inspiring event every year", says Erhard F. Grossnigg, managing director of E.F. Grossnigg Finanzberatung und Treuhandgesellschaft m.b.H.
The young artists especially appreciate the opportunity to freely realise their ideas in the juxtaposition of law and art, and to gain their initial experiences in exhibiting their works. The annual exhibition is curated by Prof. Veronika Dirnhofer and Philip Patkowitsch from the Academy of Fine Arts Vienna, who particularly appreciate the continued support thanks to this unique initiative and the long-standing cooperation with fwp.
Under the motto "Polyphony" the exhibition presents eight young artists from the Academy of Fine Arts Vienna who illustrate polyphony and diversity through their methods and focuses. In an increasingly challenging reality the associated desire to find quick, linear solutions is a great temptation, but will not help us on our path of transformation into new structures. All the more, art has to speak up for coexistence, diversity and openness. The works of art stand out due to their diversity and thus open up space for polyphony.
fwp champions such attributes. We particularly focus on pro-actively integrating diversity into our firm's day-to-day business. "Diversity in different forms allows creative approaches, improves the quality of decisions and furthers motivation" emphasises Markus Fellner, who is clearly pleased about the connection between the art presented in his firm and the corporate culture lived.
The contributing artists are: Amy-Casilda Bartoli, Brittany Tucker, David Keckeis, Florian Genzken, Kater D, Lisa Glawischnig, Nico Schleicher and Rafael Hofmann from the Academy of Fine Arts Vienna. The exhibition was opened by Silvie Aigner, editor-in-chief of PARNASS art magazine.
For more information on the fwp kunstakt please visit our website.