World Copyright Day 2021
04/23/2021 - Reading time: 4 minutes
Author
Michael Froner
Attorney at Law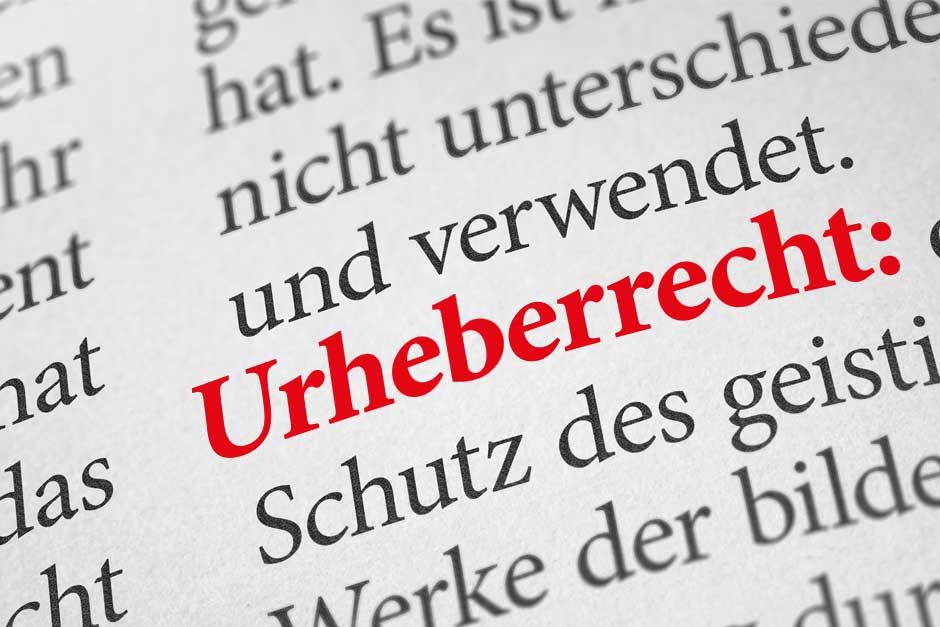 Every year on April 23, World Book and Copyright Day is celebrated. This year, however, another date is of decisive importance from the perspective of European and Austrian copyright law, namely June 7, 2021, by which time Directive (EU) 2019/790 on copyright in the in the digital single market shall be transposed into national law. Part of this is the highly controversial "upload filter".
Art 17 of Directive (EU) 2019/790 imposes various obligations on service providers for sharing online content. Affected are providers of an information society service of which one of the main purposes is to store and give the public access to a large amount of copy-right-protected works uploaded by its users, which it organizes and promotes for profit-making purposes. Thus, Google or Facebook, for example, are covered.
Art 17 of Directive (EU) 2019/790 stipulates that such service providers perform an act of communication to the public or an act of making available to the public for the purposes of this Directive when it gives the public access to copyright-protected works or other protected subject matter uploaded by their users. Therefore, service providers are required to obtain permission from the respective rights holders, e.g. by entering into a license agreement.
If such permission is not granted by the rights holder, the service providers are responsible for unauthorized acts of public communication and public domain of copyrighted works. The service providers may discharge this liability by demonstrate that they have
made best efforts to obtain an authorization, and
made, in accordance with high industry standards of professional diligence, best efforts to ensure the unavailability of specific works and other subject matter for which the rights holders have provided the service providers with the relevant and necessary information; and
acted expeditiously, upon receiving a sufficiently substantiated notice from the rights holders, to disable access to, or to remove from their websites, the notified works or other subject matter, and made best efforts to prevent their future uploads.
In order to assess whether a service provider has made best efforts, the nature, audience, and scope of the services, as well as the nature of the works uploaded by users, and the availability of appropriate and effective means and their cost, must be considered. Which requirements are actually placed on service providers is left to national implementation or – assumedly – to the courts. It is questionable, among other things, what measures service providers must take to obtain licenses; what efforts must be made to locate individual rights holders; whether passive willingness to conclude license agreements is sufficient if the respective content is not part of the service provider's typical offering; and so on.
Start-ups which have been offering their services for less than three years and whose annual turnover does not exceed EUR 10 million are subject to lower obligations. However, if they have an average of more than 5 million unique visitors per month to their websites, they shall also prove that they have made best efforts to prevent the future uploading of reported works.
This requirement is the "upload filter" which is highly controversial in civil society and which, according to some, will lead to the "death or at least censorship of the free internet". But are these fears really justified?
It goes without saying that there is a risk that, in order to fulfil the aforementioned obligations, service providers will use automated systems that per se prevent the uploading of protected works by their users without closer (human) examination if the respective ser-vice provider has not concluded a license agreement for the work in question. Such sys-tems make it difficult to correctly grasp the nuances of copyright law; after all, copyright-protected works may also be used without the permission of the rights holder under certain conditions. The concerns that "upload filters" may restrict freedom of speech are therefore understandable.
However, Art 17 of Directive (EU) 2019/790 aims to prevent this. In order to protect freedom of speech, it is stipulated that the implementation of these requirements shall not result in works uploaded by users being unavailable although they do not infringe copyright law. This also applies if the use of the work is permitted under an exception or limitation. It is expressly stated that users may, for example, invoke exceptions or limitations to copyright law in the context of quotations and reviews and for use for the purpose of carica-tures or parodies.
Service providers shall also provide users with effective and expeditious complaint and redress procedures for disputes (e.g., relating to disabling of access or removing uploaded works). If a rights holder requests the disabling of access or the removal of a work, the decision to do so must be subject to human review.
It is not yet known how the planned copyright law amendment 2021 will be implemented in Austria. Although initial working drafts have already been sent to stakeholders (collecting societies, Austrian Chamber of Commerce, Austrian Broadcasting Corporation, etc.), the reactions of the collecting societies as representatives of the rights holders and the business organizations have been highly varied, according to media reports. The latter fear overregulation (so-called "gold plating") in favour of the rights holders. However, a regular evaluation process, in which the public may also comment on this amendment, has not yet taken place.
In a parliamentary query response of May 11, 2020 (No: 2020-0.179.112), the Federal Minister of Justice commented on the question of whether content should be filtered automatically when uploaded. In this regard, the view is expressed that the wording of Art 17 of Directive (EU) 2019/790 implies that the rights holders must act on their own accord because they shall provide relevant and necessary information on protected works. Automated filtering of unlicensed content is therefore not provided for.
It is correct that Art 17 of Directive (EU) 2019/790 does not provide for an obligation to introduce an "upload filter" because license agreements between service providers and rights holders are preferred. However, if there is no permission from the respective rights holder, the liability of the service providers takes effect. The service providers thus have an understandable interest in knowing about uploads of copyrighted content (for which they do not have a license). When it comes to the volume of data, the use of "upload filters" seems unavoidable.
How to legally (and also technically) manage that the uploading of protected works remains possible within the framework of an exception or limitation of copyright law will pose a considerable challenge to the Austrian legislator and the service providers.

Author
Michael Froner
Attorney at Law