New intensification regarding the formal requirements for a will written by another person
10/06/2022
Author
Nikolaus Krausler
Associate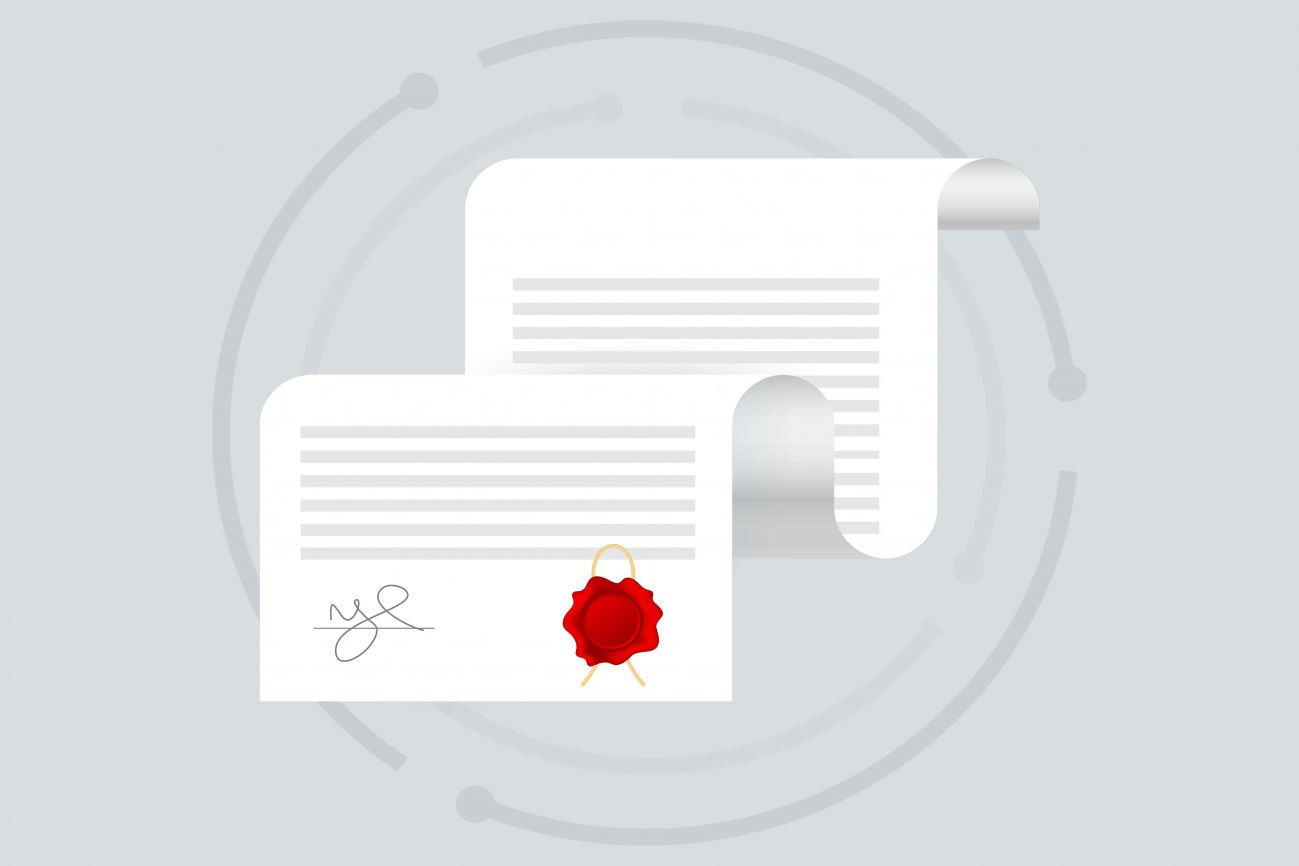 The jurisdiction regarding the formal validity of wills that are not handwritten by the testator himself is becoming increasingly complex and extensive. A recent Supreme Court decision of 26.04.2022 (2Ob29/22m) on this subject continues this trend.
The previous Supreme Court jurisprudence requires the existence of an "external or internal document integrity" for the formal validity of a will, which consists of several sheets. According to the Supreme Court, the "external integrity" of the document is given if the pages of the will are so firmly bound together that they can only be detached from each other by destroying or damaging the document (in particular by binding, gluing or sewing). If there is no "external integrity" of the document as defined by the Supreme Court, there must be a connection in terms of content, i.e. an internal integrity of the document, between the individual pages of the will for it to be valid. This was previously the case, for example, if the words of a sentence extended over two pages due to hyphenation.
In the recently decided case, the text of the will was divided into five sections marked with Roman numerals. The last paragraph (not headed with another Roman numeral) on the back of the first sheet stated:
"The foregoing will, which was read to me in the simultaneous and uninterrupted presence of the three requested witnesses [...] of the last will and testament, was ful-
On the second sheet, the text continued as follows:
-ly acknowledged by myself as my last will and testament and then signed personally before them."
In this case, the Supreme Court denied the contextual connection and thus the "internal document integrity". This was justified with the fact that in this case a text continuation does not guarantee forgery protection with typewritten documents.
The Supreme Court might have ruled differently if, as in another decision (2Ob77/20t), the testator had added a note signed by his or her own hand to the following sheet. This note must refer to the remaining text of the will on the previous sheet and it must be recognizable to which substantive (!) dispositions this note refers. The mere reference to "this will and testament" is not sufficient according to the Supreme Court. How this substantive reference can be sufficiently established remains exciting.
Author
Nikolaus Krausler
Associate