New EU sanctions against Russia inspired by the USA
10/12/2022
Author
Peter Blaschke
Attorney at Law
Evelyne Schober
Associate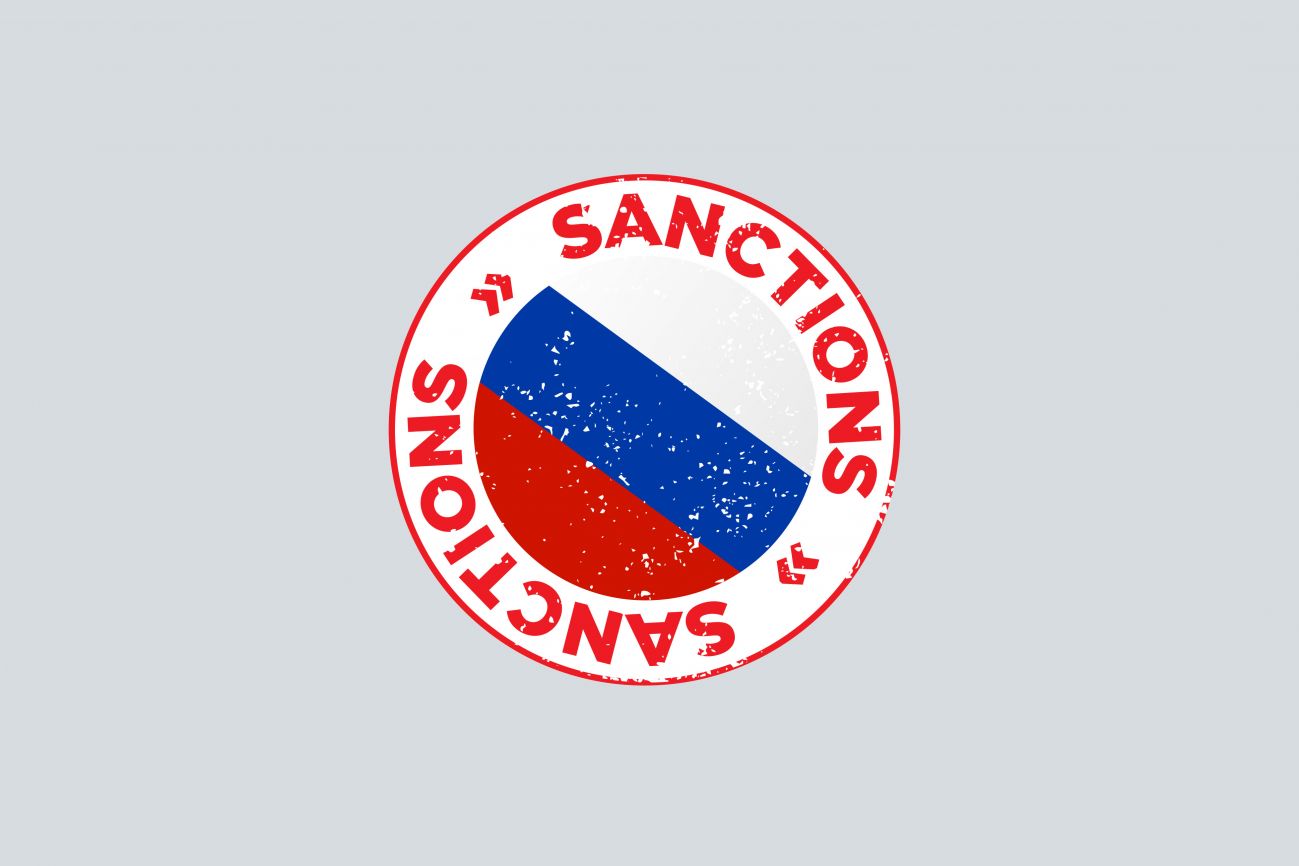 An end of the Russia-Ukraine war is still not in sight. Following the renewed escalation caused by Russia's annexation of four Ukrainian regions, the European Union has responded with its 8th sanctions package. The pressure to comply with the sanctions is being increased.
Sanction violators can become sanctioned persons themselves
Although a violation of sanctions in some cases is associated with high penalties, this risk has been accepted by some in order to gain economic advantages. The 8th package of sanctions resolutely counteracts this.
Persons, entities and bodies that violate or facilitate violations of EU sanctions now may themselves be added to the list of sanctioned persons, entities and bodies in Regulation (EU) No. 269/2014. This measure is taken from the law of the United States, where it has already existed for some time. The prerequisite is that the respective person is an EU national or resident.
This measure thus drastically expands the threat of punishment for sanctions violations. A listing has the consequence that, on the one hand, all funds and economic resources of the listed person are frozen and, on the other hand, EU citizens and EU companies are prohibited from providing (directly or indirectly) funds or economic resources to the listed person. Violations of sanctions can, therefore, now lead to far-reaching consequences for ongoing business operations.
Day-to-day legal transactions will be additionally burdened, though, because transactions with persons or companies based in the EU will now also have to be checked to determine whether a sanctioned person is involved.
Withdrawal from state-owned enterprises
The measures in the 8th sanctions package also aim to deprive Russian state-owned enterprises of important know-how. In connection with Russian state-owned enterprises, EU citizens are now prohibited from holding any posts in the governing bodies of such state-owned enterprises.
The prohibition not only refers to the state-owned enterprises listed in Annex XIX of Regulation (EU) No. 833/2014 (eg GAZPROM NEFT, TRANSNEFT, etc), but also to state-controlled legal entities if they are subsidiaries of the listed state-owned enterprises established outside the EU, as well as to legal entities acting on behalf of and at the direction of a listed state-owned enterprise or their subsidiaries established outside the EU.
Persons who hold a post in a governing body will therefore have to examine whether they can continue to remain in these bodies. It should be mentioned that this is a serious restriction on the freedom to carry on business. This can have severe consequences if it is not readily possible for the person concerned to find new employment. It therefore remains to be seen how the situation will develop here.
Service-related restrictions
The existing ban on crypto assets has been tightened. The provision of services related to crypto wallets, crypto accounts or crypto custody to Russian citizens and persons resident or established in Russia is completely prohibited. Up to now the provision of services was permitted up to a total value of crypto assets per wallet, account or custodian of up to EUR 10,000.
The scope of service-related restrictions has been expanded. Services in the fields of architecture and engineering, IT consulting and legal advisory may now not be provided directly or indirectly to legal entities established in Russia. However, there is an exception for the performance of old contracts (contracts concluded before 7 October 2022). Other exceptions to the ban exist in the area of necessary legal defense and software up-dating for non-military purposes and end users.
Sectoral restrictions
The 8th sanctions package has attracted particular attention because of the "G7 oil price cap". This ban will apply from the date on which the Council unanimously decides to introduce the price cap. In principle, it will then be prohibited to provide maritime transport services by sea to third countries in connection with the transport of crude oil (from December 2022) as well as petroleum products (from February 2023) if they originate in or are exported from Russia. An exception to the oil price cap will apply if the crude oil or petroleum products are purchased at a price equal to or lower than a predetermined price limit. In this case, the provision of maritime transport services will be allowed.
In addition, new export restrictions were adopted for coal, specific electronic components incorporated in weapons, civilian firearms, goods used in the aviation sector and certain chemicals. Import restrictions were also expanded to include Russian semi-finished and finished steel products, machinery and equipment, plastics, vehicles, textiles, footwear, leather, ceramics, certain chemical products and jewelry not made of gold.
Author
Peter Blaschke
Attorney at Law
Evelyne Schober
Associate