COVID-19: Tightening and Extension of the "Lockdown III"
01/25/2021 - Reading time: 5 minutes
Author
Roswitha Seekirchner
Attorney at Law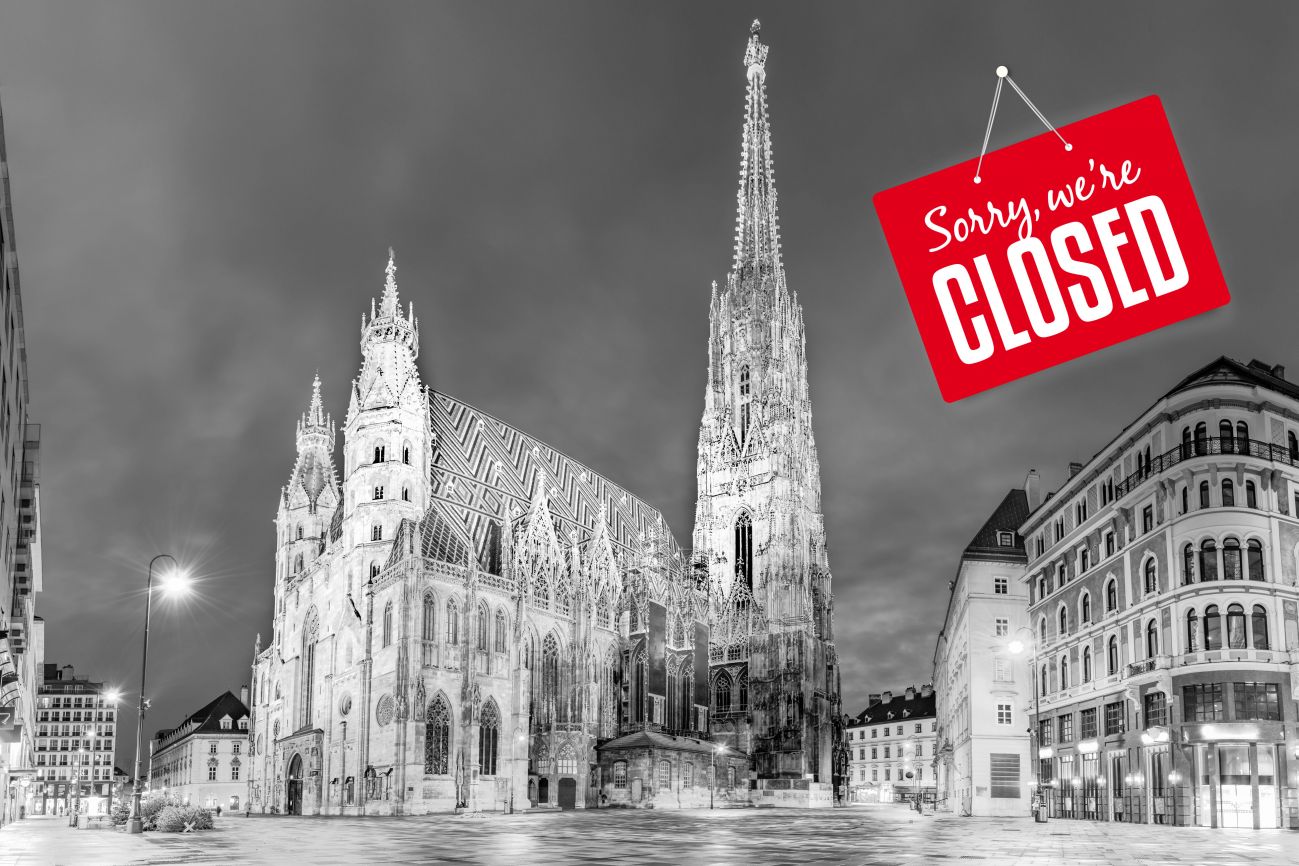 With the 3rd COVID-19-Emergency-Measures-Regulation, which becomes in force on January 25, 2021, the "hard lockdown" to reduce the spread of COVID-19 will be further aggravated and extended until February 3, 2021.
The essential points of the 3nd COVID-19-Emergency-Measures-Regulation are:
Leaving the own private living area is only allowed in exceptional cases. Such exceptions are e.g. a job-related reason, physical and mental recreation outdoors or taking care of pets (e.g. walking the dog). Shopping and meeting the closest relatives (parents, children and siblings) and a spouse are also allowed. The curfew restrictions apply at all times.
In outdoor public places, a distance of two meters must be kept from all persons not living in their own household. For meetings in closed rooms, an additional mouth and nose protection (mask) must be worn.
In public transport, subway stations, trains stations, on train platforms or at airports a respirator protection mask of class FFP2 (FFP2 mask) without a vent has to be worn.
There are several exemptions from the obligation to wear a FFP2 mask, for example for pregnant women, if the mask cannot be worn for health reasons or if the mask cannot be acquired by reasonable means.
Certain shops may stay open, e.g. grocery stores, pharmacies, drugstores, tabacco shops and postal service providers. All other shops as well as service providers for bodyrelated services (e.g. hairdressers) will be closed. The minimum distance of two meters and the obligation to wear a FFP2 mask applies. Each customer must have 10 m² space available, otherwise the customer area may only be entered individually.
A minimum distance of two meters must be maintained at the workplace. If more than one person is working in an enclosed space at the same time and there is no protective device (e.g. partition wall), a mouth and nose protection must be worn. Certain groups of employees (e.g. teachers, employees with direct customer contact) have to provide their employer with a negative COVID-19-test every seven days. If such test cannot be provided, a FFP2 mask has to be worn when in direct contact with other people.
Hospitality establishments may offer food for collection between 6 a.m. and 7 p.m. Otherwise, hospitality establishments must be closed. This does not apply to hospitality establishments in certain facilities (e.g. canteens in hospitals, schools) for internal use.
Accommodation facilities (including hotels) may only be used in exceptional cases, e.g. for job-related purposes or by guests who are already in the accommodation for the agreed duration. In generally accessible areas, a minimum distance of two meters must be maintained and a FFP2 mask must be worn.
Leisure facilities, such as such as indoor swimming pools, indoor playgrounds, cinemas or theaters, remain closed. Zoos, animal parks, botanical gardens and museums will be closed again.
Ski lifts and cable cars are allowed to stay open. Certain capacity limits must be considered (for example, gondolas may carry no more than half the maximum number of passengers). In gondolas and in closed ski lifts a FFP2-mask has to be worn.
Events stay prohibited regardless of the number of participants. In particular, planned meetings and undertakings for entertainment, amusement, physical and mental training and edification are considered events. This includes in any case cultural events, sports events, wedding celebrations, birthday parties or exhibitions. Funerals with a maximum of 50 persons are excluded.
Some events may continue to be held, e.g. sporting events in professional sports (without spectators), assemblies or meetings of statutory bodies of legal entities that cannot be postponed. Also excluded are professional meetings, if these are necessary for the maintenance of the professional activity, as well as meetings for absolut necessary professional education and training purposes if those meetings can't be held in a digital form.
Author
Roswitha Seekirchner
Attorney at Law