fwp once again ranked in the Best Lawyers List for Austria
07/03/2020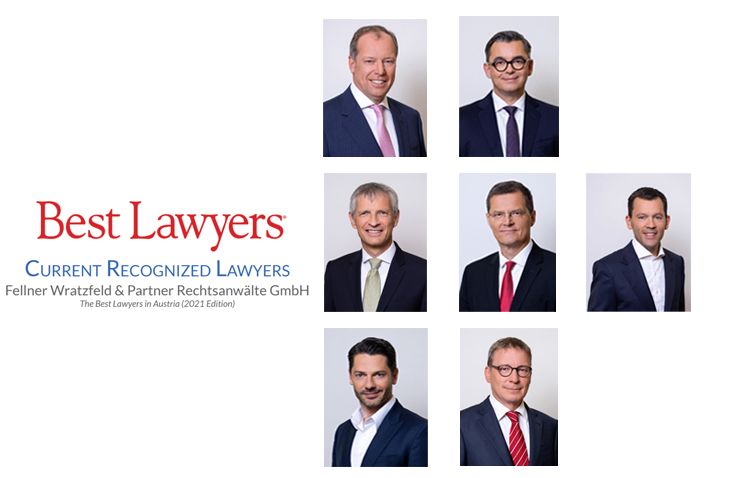 For the twelfth time in a row, fwp partner Markus Fellner has been listed as one of the best lawyers in Banking & Finance Law, Corporate Law, Insolvency and Reorganisation Law, Litigation, and Mergers and Acquisition Law.
"This is a great recognition of our hard work and the standards we set for ourselves every day. Being considered as Austria's best lawyers in almost all competence areas covered by our law firm makes all partners and myself especially proud", says Markus Fellner.
Beside Markus Fellner, six out of a total of nine partners made it to the Best Lawyers 2021 top-class ranking:
• Kurt Wratzfeld was recognised for his first-class competence in the Labor and Employment category.
• Michael Hecht's expertise was honoured in the Environmental Law and Public Law category.
• Paul Luiki once again sets himself apart in Mergers and Acquisitions Law.
• Florian Kranebitter's competence is acknowledged in the category Insolvency and Reorganization Law.
Especially proud to have been ranked for the first time are
• Markus Kajaba in the category Real Estate Law and
• Lukas Flener in Competition / Antitrust Law.