2021 trend's law­yer rank­ing: fwp again achieves top rankings
04/30/2021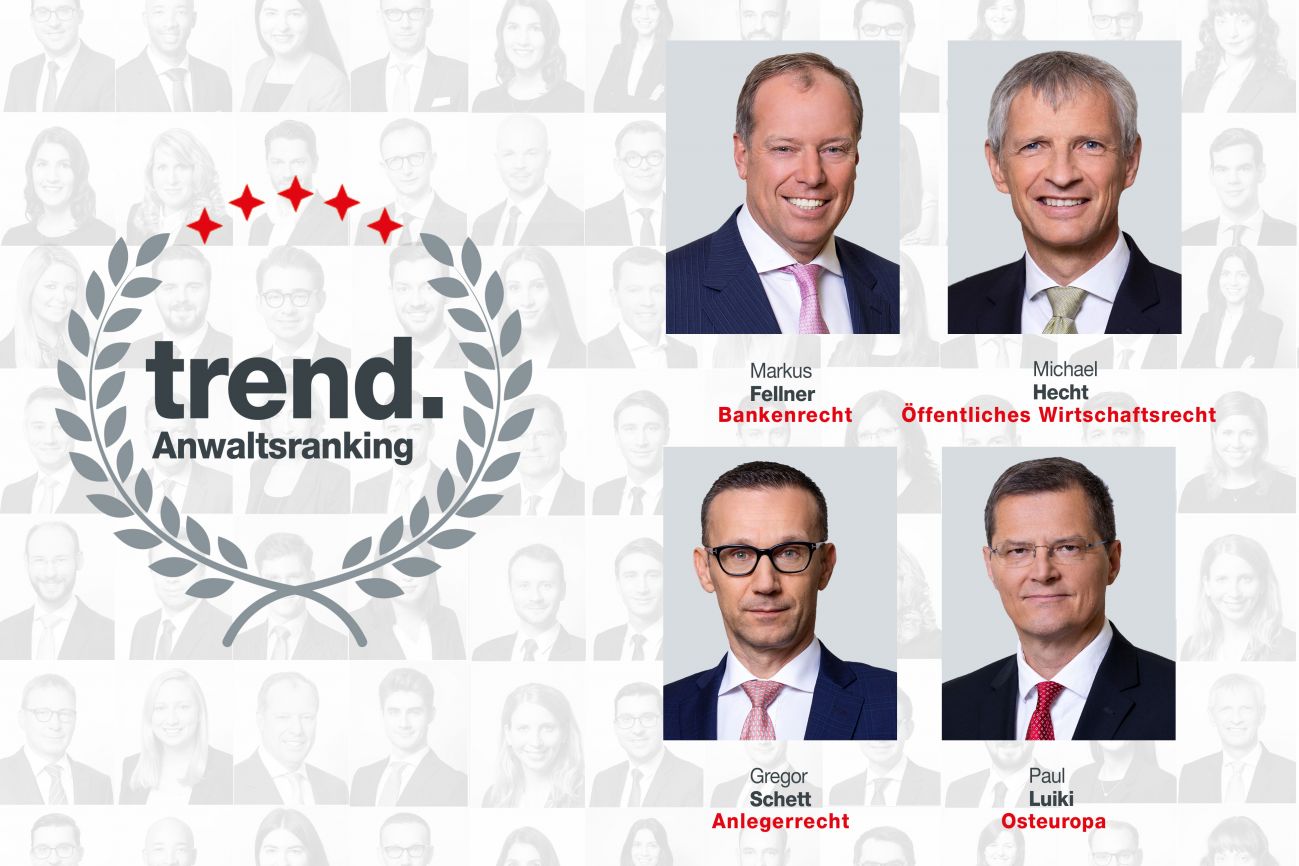 Relying on industry-insider expertise, "trend" magazine's annual lawyer ranking stands out from similar rankings. Lawyers vote for lawyers, electing the best from their midst in 25 different categories. This is why we would like to take this opportunity to thank our colleagues for putting their trust in our expertise.


Not only is fwp among the top ten of Austria's biggest law firms, it also has four of its partners listed in the ranking. We are very happy about Paul Luiki being ranked third in the Eastern Europe category and Michael Hecht having attained the fifth place in the public & regulatory law category. Investors know they can rely on fwp's expert knowledge, which is confirmed by fwp partner Gregor Schett ranking fourth in the relevant category.

And, last but not least, we would of course like to congratulate fwp partner Markus Fellner, who again came in first, hands down, in banking law, his absolute specialty.


"Naturally, I am very happy about fwp's great scores in this year's trend lawyer ranking." For us, it is a confirmation that we, as a team, consistently offer our clients top-notch advice and support. However, above all, these results motivate us to further expand our knowledge, increase our expertise and continue to grow as a team of experts.", emphasises Markus Fellner.