The construction cartel approaches
08/07/2019 - Reading time: 4 minutes
What construction companies involved must pay attention to with regard to public procurement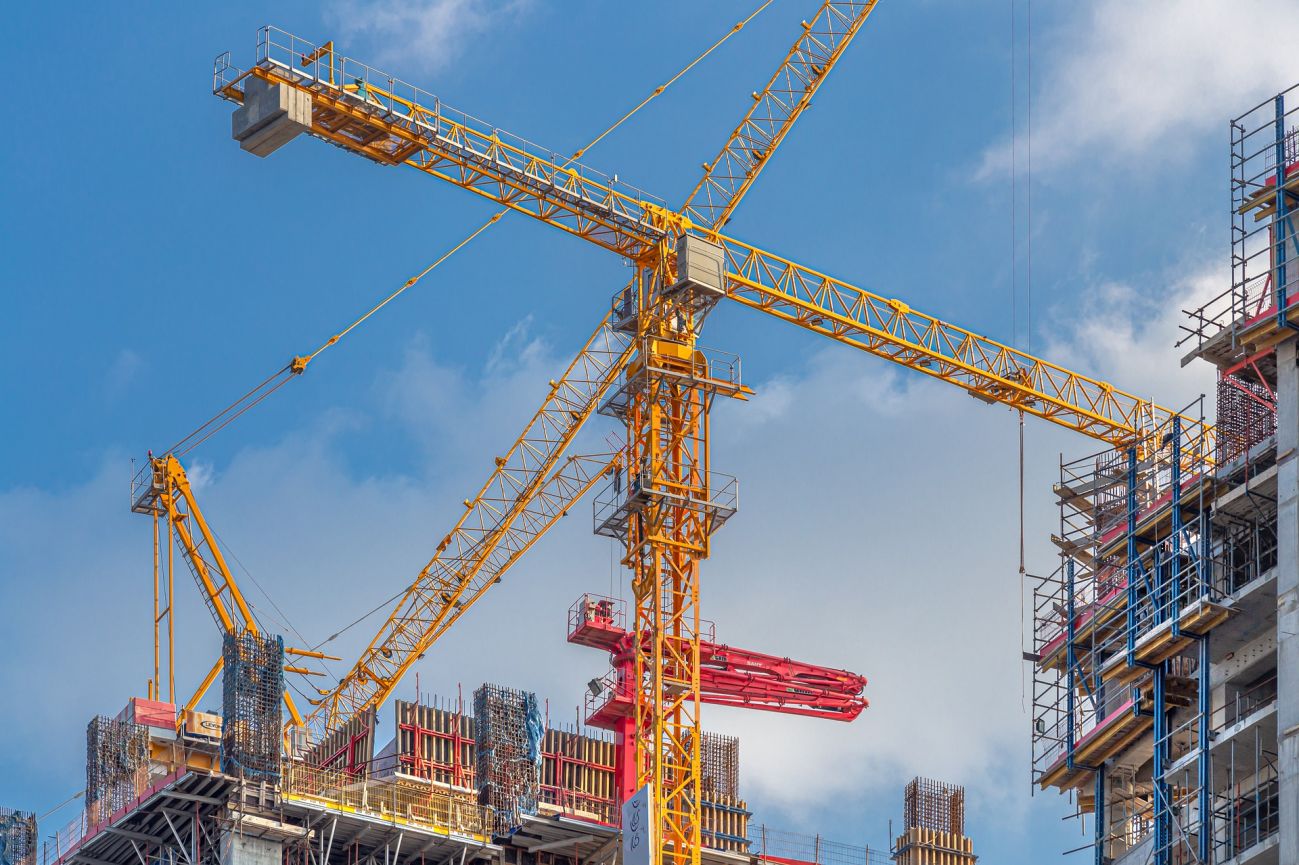 Based on the number of companies involved, the Austrian Federal Competition Authority (Bundeswettbewerbsbehörde) calls it one of the biggest cartels the authority has ever dealt with. Investigations within the cartel are pending and, according to press releases, first fine requests will be filed with the Vienna Court of Appeal (Oberlandesgericht Wien) by the end of this year.
Infringements of anti-trust law may also entail legal consequences related to public procurement law, which can result in significant economic repercussions for the companies concerned. After all, it is the construction sector in particular that tends to depend on public contracts.
In order to neither risk being excluded from procurement procedures nor from calls for tender for a period of up to three years, companies must take measures to prevent further infringements in due time. Grounds for exclusion which contracting entities must consider beyond the scope of a single procurement procedure and which lead to a mandatory exclusion from calls for tender might, in certain cases, threaten the construction company's existence.
No exclusion in case of "self-cleansing" within the meaning of public procurement law
Companies that provided grounds for exclusion thus have no other choice than to take measures pursuant to section 83 (2) 2018 Federal Procurement Act (Bundesvergabegesetz 2018, BVergG 2018) in order to continue being allowed to participate in procurement procedures. In case of such "self-cleansing", the company must prove to have taken appropriate personnel, technical and organisational measures to ensure that further transgressions are avoided. Changes brought about by the 2018 Federal Procurement Act further intensified the rules for this kind of remedy which has already been provided for in procurement law.
The following "self-cleansing measures" must be taken by the companies cumulatively:
Compensation for damage or obligation to pay damages
The first obligatory measure comprises the provision of a compensation by the company or its obligation to do so. Based on information related to the 2018 Federal Procurement Act, all damages caused by misconduct, irrespective of whether such damages have been ascertained by a final court decision, must be compensated.
With regard to companies and bodies with power of representation, however, this requirement should in no case be met prematurely. The obligation under company law concerning capital preservation and the obligation to act in good faith vis-à-vis the company already provides for unsubstantiated claims for damages not being recognised or compensation payments not being made. What is more, when it comes to recognising claims for damages, at least based on the grounds therefor, relevant and satisfactory grounds will have to exist in any case.
The obligation of compensation for damage brings about further difficulties of assessment with regard to anti-trust proceedings. It is unclear, for instance, whether a damage occurred with the contracting entity or whether it was caused by the cartel. The amount of the loss caused by the cartel must also be considered from a critical perspective.
In addition, an assessment of the infringement, of the grounds on which the claims for damages are based and of the prospects for the case, if any, should be carried out. The primary goal here is to secure the company's and/or the managing bodies' options for action and could be carried out, for instance, by way of an expert opinion. Still, the conflict between obligations under anti-trust and company law related to the new requirements for self-cleansing will continue to exist.
Active cooperation with authorities
With respect to both the obligation to make compensation payments and the obligation to collaborate with investigating authorities, the principle of not being obligated to incriminate oneself, as provided for by constitutional law, must be taken into account. This nemo tenetur principle, in our view, also sets out the limit for the intensity and the scope of collaboration under procurement law. In addition to the facts relevant for assessing the grounds for exclusion, it is in particular the facts relevant as constitutive elements of an offence and the circumstances under which the damage occurred that are substantial for clarifying the matter.
With a view to determining whether a ground for exclusion exists and/or assessing the self-cleansing measures taken, the bidder must, in any case, also collaborate with the contracting entity.
What extent of cooperation will be deemed sufficient shall be decided on a case-by-case basis. In this case, too, internal and/or external assessment reports, statements and/or legal opinions have proven helpful in the past. A thorough documentation of the collaboration with the investigating authorities is also important.
Taking effective measures
With regard to the likewise mandatory compliance measures, the 2018 Federal Procurement Act provides only for an exemplary catalogue containing measures which are considered sufficient for evidencing a company's reliability under procurement law. However, which measures should be taken to what extent always needs to be decided on a case-by-case basis. Still, such measures can only be considered sufficient if they are suited to prevent further misconduct.
Relevant measures might include:
Implementation of information campaigns
Introduction or adaptation of compliance management systems
Checking the requirements for removing the management bodies involved
Introduction or adaptation of internal audit and control systems
Training
Principle of dual control or separation of functions
Special internal approval proceedings in critical business sectors
Legal opinions on implemented measures
The measures need to take into account the structure and the size of the respective company. In this respect, the individual offence also needs to be considered
However, in individual cases, an examination of the envisaged measures is always required.
Dealing with possible procurement law-related consequences of infringements of anti-trust law at an early stage thus proves crucial in order to prevent exclusion from procurement procedures. For companies in anti-trust proceedings that participate in procurement proceedings as bidders on a regular basis, the implementation or adaptation of self-cleansing measures has proven indispensable.