Civil-law consequences of the coronavirus
01/25/2021 - Reading time: 5 minutes
Author
Stefan Adametz
Attorney at Law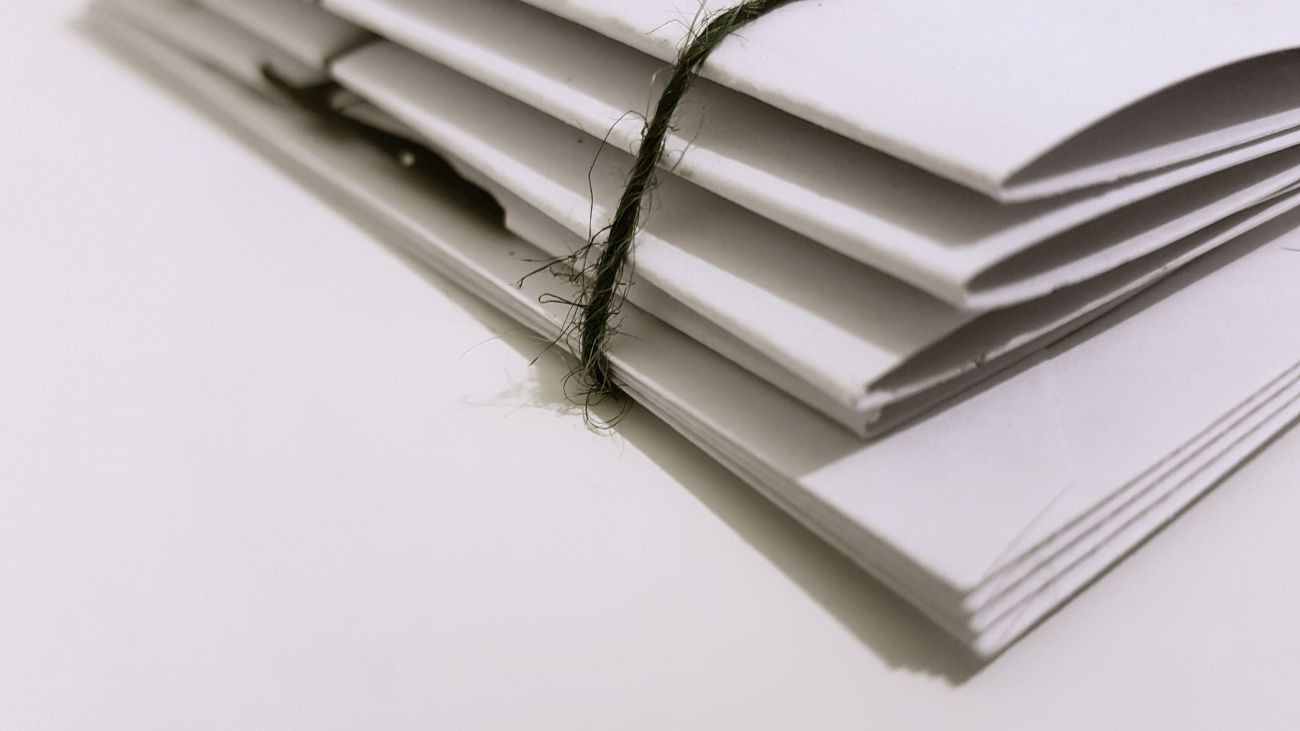 I. General consequences
II. New regulation on default interest and contractual penalties
III. Consequences for the retail sector
IV. Consequencers for building contracts
V. Consequences in relation to foreign contracting parties
I. General consequences for (supply) agreements and events
Dealing with the spread of the virus and the (global) government measures have a far-reaching impact also on the Austrian economy. From a legal perspective, companies are confronted with issues including, in particular, liability for damage caused by supply disruptions, contractual penalties being triggered, and questions as to whether own obligations must be fulfilled and/or to what extent existing agreements can/have to be terminated.
From the current standpoint, the outbreak of the coronavirus will most likely be classifiable as a case of "force majeure": As - broadly speaking - "force majeure" refers to any unexpected external circumstances not caused by a contracting party but hindering it from fulfilling its contractual obligations. In the past, the Austrian Supreme Court (Oberste Gerichtshof, OGH) has already classified other viral diseases occurring spontaneously and on a large scale (e.g. SARS) as "force majeure".
Even though Austrian law (contrary to many other jurisdictions, such as for example China) does not provide any explicit regulations on liability in cases of "force majeure", there are nevertheless different legal starting points for such considerations:
Debtor's defaultIf the supplier/manufacturer ("Debtor") does not deliver on time, a so-called debtor's default occurs. However, if the Debtor is not at fault for the default (e.g. because an event of "force majeure" has occurred or actions taken by public authorities hinder the Debtor from fulfilling its obligations), this is in general a situation of objective default. In such a case, the customer ("Creditor") can either consent to performance being rendered at a later point in time or withdraw from the agreement setting a reasonable period of grace. However, the question will have to be answered whether and to what extent the COVID-19 crisis will have to be taken into account when determining the extent of the grace period. However, the Creditor is not entitled to assert claims for damages in case of objective default. In case of a transaction for delivery by a fixed date, the agreement is terminated with immediate effect without the need to issue a declaration of withdrawal (except if the Creditor immediately declares to still be interested in fulfilment).
Subsequent impossibility of service provisionA service is considered subsequently impossible if, from a legal or factual perspective, its provision is permanently hindered by an obstacle so that it is highly probable that provision of the service will also not be possible in the future. Prohibitions issued by public authorities (such as, for example, the currently applicable ban on events exceeding a certain number of participants) are considered obstacles within the meaning of the law. Subsequent impossibility releases the Debtor from its obligation to provide a service; in such a case the obligation to provide compensation on the part of the Creditor (e.g. payment obligation) expires too. If the Debtor is not at fault for the impossibility or for other reasons is not responsible for the impossibility (for example, due to contractual provisions), the Debtor is also not liable for damages. Merely temporary impossibility, on the other hand, gives rise to default. In case of partial impossibility, it is to be determined whether the still possible partial performance is still of interest to the Creditor taking into account the purpose of the contract.
Frustration of contractAn event of "force majeure" could, under some circumstances also lead to frustration of contract: At the time of concluding a contract, the parties usually assume the existence, continuation or occurrence of certain circumstances. If such assumed substantial basis of the contract ceases to apply, annulment or amendment of the contract can be achieved in some circumstances.
What will be difficult to assess from a legal perspective, are situations where a Debtor is prepared to fulfil its contractual obligations but such services are of no use to the other contracting party due to the measures currently in place (e.g. goods ordered for a closed store, cleaning services for a closed business establishment, delivery of operating supplies or fruits for workforce in home office). Whether, in such cases, an agreement can be contested and/or amended - for instance, due to frustration of contract - can be assessed on the basis of the respective individual case only.
In addition to these legal starting points, it is also required to take into account what specific individual contractual provisions apply; for example, supply and trade agreements often comprise so-called "force majeure clauses" which, in some circumstances, regulate liability, the obligation to perform and/or obligations to pay damages, but also the definition of "force majeure" differently than the legal situation described above.
The principles described above apply not only to (supply) agreements, services or contracts for work and services but also to already booked events and/or event locations. Companies (or private persons) having booked event locations (seminars, weddings, company events, etc.) or participations in events or organising events themselves may, insofar as the above prerequisites apply, terminate agreements without having to pay cancellation fees, however, in this case, too, deviating contractual provisions may, in some circumstances, have to be considered in the respective individual case ("force majeure clauses").
II. New regulation on default interest and contractual penalties
The so-called Fourth COVID-19 Act introduces far-reaching changes in connection with default interest and contractual penalties:
The default interest for agreements concluded before 1 April 2020 is limited to the statutory default interest rate of 4% p.a. as set out in the Austrian Civil Code (Allgemeines Bürgerliches Gesetzbuch, ABGB). This limitation shall apply to payments becoming due between 1 April 2020 and 30 June 2020 for situations where the Debtor defaults in payment because their economic capacity is significantly impaired. In such a case, neither the potentially agreed higher interest becomes due nor does the Debtor have to reimburse collection costs.
The above limitation of default interest to 4% p.a. shall apply to all contractual relationships, including mere transactions between companies or between companies and legal entities under public law (even though the statutory default interest rate pursuant to section 456 Austrian Business Code (Unternehmensgesetzbuch, UGB) would be higher).
These limitations shall apply until 30 June 2022 which means that, until then, default interest payable in case of a default in payment may amount to no more than 4% p.a., with out-of-court collection measures taken by the Creditor until the date stated above ultimately having to be paid by the Creditor.
Starting with 1 July 2022, it will again be possible to incur potentially agreed default interest in an amount set out in an agreement and exceeding 4% p.a.
BUT: The actionability of the claim for payment of the open amount is not temporarily suspended. Thus, the Creditor may sue the Debtor for payment and, in case that the Creditor prevails, demand the reimbursement of costs of the proceedings.
Contractual penalties shall not become applicable if the default in performance is caused by an economic impairment resulting from the COVID-19 crisis or if performance is impossible due to restrictions of professional activities caused by the COVID-19 crisis; the same shall apply to no-fault contractual penalties. This provision shall apply to agreements concluded before 1 April 2020 and will also be repealed only as at 30 June 2022 (hence, it should also be applied to cases where the COVID-19-related performance default occurs, for example, only in November 2020 or April 2021).
If the performance default is only in part attributable to the current COVID-19 crisis and, in another part, is related to organisational failures on the part of the Debtor, only a respective partial exemption from the contractual penalty applies. Should, however, the performance default not be caused by the COVID-19 crisis or the COVID-19 measures at all, contractual penalties are may be applicable.
III. Consequences for the retail sector
Based on the third "Regulation implementing special protective measures to prevent an emergency situation caused by COVID-19" (Third COVID-19 Emergency Measures Regulation (3. COVID-19-NotmaßnahmenVO)), "entering customer areas of retail business establishments for the purpose of acquiring goods" remains prohibited. Except for, among others, grocery stores, chemist's shops, petrol stations, the sale of medicinal products, sanitary products, security and emergency products, and animal feed as well as agriculture goods, retail companies are not allowed to sell goods to consumers in-store.
However, the barring orders do not apply to "B2B transactions" , which means that goods required for professional purposes may still be bought in-store.
Nevertheless, stores allowed to stay open are subject to strict rules, such as the obligation to wear a mask, restricted opening hours, physical distancing regulations, and limitations as to the number of customers allowed to enter the store at the same time.
Online retailing (orders via e-mail, telephone, or web shops) remains possible without restrictions. The so-called Click & Collect system is also admissible; however, goods may be picked up only outside the store (it is prohibited to enter the store to pick up orders). However, with regard to e-commerce/online sales, entrepreneurs must consider, in particular, the provisions under the Austrian Consumer Protection Act (Konsumentenschutzgesetz) and the Austrian Off-Premises and Distance Contracts Act (Fern- und Auswärtsgeschäfte-Gesetz – FAFF) which cannot be derogated from (e.g. the fourteen-day withdrawal period) as well as various provisions under data protection law.

IV. Consequences for building contracts
At the moment, there is no general official instruction to close construction sites; still, the general safety rules must be complied with. However, should the general safety rules not be complied with, the authorities may order individual construction sites to be closed; in such case, the Contractor may become liable for damages vis-à-vis the Principal (for having failed to implement the necessary safety measures).
If a construction company suspends its work even though it would have been possible to continue said work while complying with the (general) official safety rules, claims on the part of the Principal may be impending.
However, the most probable scenario in the current situation is that, due to the COVID-19 crisis, the work to be performed by construction companies will be delayed due to shortage of labour (caused by border closures and/or bans on leaving neighbouring countries or entering the country from neighbouring countries) or material (supply difficulties): When trying to answer the question of liability in such cases of delay, the contractual arrangements of the parties are the primary point of reference. If the parties did not reach any agreement as to such cases of "force majeure" (see above under I.), these cases are generally attributed to the Contractor's risk. As has already been pointed out, delay caused by "force majeure" is considered a so-called objective Debtor's default so that most likely the Contractor will not have to pay neither contractual penalties nor other damages (what needs to be considered, though, is that the burden to proof its innocence lies with the Contractor). However, the Contractor is also neither entitled to an extension of the construction period nor to an increase in the works compensation (if, for example, due to the crisis the Contractor has to pay higher material or labour costs than initially calculated in order to meet the agreed deadlines). If, however, the Contractor is at fault for the delay (e.g. closing caused by the Contractor's fault; deficiencies in the materials used because no reserves were provided due to negligence, etc.), contractual penalties or other payments of damages are impending.
The Fourth COVID-19 Act explicitly clarifies that performance default caused by the COVID-19 crisis or the relevant COVID-19 measures (e.g. closing of the construction site, impossibility to apply protective measures, border closures, etc.) does not trigger contractual penalties (not even no-fault contractual penalties (for more details see Clause II.).
Still, building contracts often include so-called "force majeure clauses" which, in cases of "force majeure", either suspend the performance obligation or (such as, for example, NORM B2110) pass the risk of "force majeure" on to the Principal. In such cases, the Contractor could demand an extension of the completion deadline as well as, under certain circumstances, also reimbursement of any extra costs incurred due to the COVID-19 crisis.
There is no general termination right on the part of the Principal due to the COVID-19 crisis (except if a special right of withdrawal/a special termination right has explicitly been agreed in the contract which, however, is not uncommon for building contracts). Still, the Principal may, in general, cancel its order at any time (also without reason); in such a case, however, the Contractor is entitled to the entire works compensation (less those expenses they did not have to pay due to non-completion). If the construction project is delayed, also the Principal may rescind the contract by setting a grace period (see above under I.) insofar as no specific contractual provisions regulating cases of "force majeure" exist. Whether the Principal is at fault for such delay is not relevant in this context. On the other hand, if the building contract does contain regulations as to cases of "force majeure", such regulations must be considered in detail. If, for example, NORM B2110 is agreed, a right to withdrawal shall exist in case of circumstances due to which it is impossible to properly perform the order (and for which the other contracting party is responsible) or in case of a long-term obstruction (in this case, both contracting parties shall have the right to withdraw from a contract after three months).
The information on frustration of contract or the (objective) delay in case of a transaction for delivery by a fixed date (see above under I.) applies also to building contracts.
V. Consequences in relation to foreign contracting parties
From the current perspective, it is above all else conceivable that the foreign or domestic supplier cannot deliver (on time) goods for various reasons related to COVID-19 or that the purchaser does not accept or pay for the goods (for example, because they cannot use them due to the COVID-19 measures taken or because their business establishment has been closed).
In case of agreements with contracting partners abroad, the first thing that needs determining is whether the respective arrangements are subject to Austrian law.
In this context, it first needs to be assessed whether the agreement contains an arrangement as to what law it is governed by (choice of law agreement). If such choice of law has effectively been made, the chosen law is material for assessing the legal consequences.
If no choice of law was agreed on, then - broadly speaking - in case of agreements on the purchase of goods or the provision of services entered into between two companies, the law of the country in which the seller (supplier) or service provider has its habitual abode (in case of legal persons, registered office) shall apply. If the supplier has its registered office, for example, in Austria (and makes deliveries abroad), Austrian law applies. However, the answer to the question of what law actually applies in each individual case, depends on numerous factors (e.g. whether the contracting partner is based in an EU member state or a third country, whether the agreement has been entered into within the scope of e-commerce, etc.).
What also needs to be assessed in case of an agreement with a contracting partner abroad is whether the agreement is subject to the UN Convention on Contracts for the International Sale of Goods (or whether its applicability has for example been excluded by contract) which, for example, contains its own provisions on default and damages which might need to be considered. Also pursuant to the UN Convention on Contracts for the International Sale of Goods the measures taken to contain the spread of the COVID-19 virus could be seen as an obstacle causing delivery delays in which case the breaching party might be released from liability; however, this too depends on the circumstances related to each individual case.
Author
Stefan Adametz
Attorney at Law